Outpatient care service Hamburg
Unique and high-quality care can only succeed by creating the best foundations. In cooperation with our clients and their relatives, we design the best possible care and provision for them with regard to individual needs and circumstances such as religion, culture, language, gender, inclinations and their health situation. A detailed and conscientious consultation lays the foundation for an open and trusting relationship between you and us as a multi-cultural health and care service. Our care service offers you a free and non-binding consultation in an initial meeting.
As an outpatient care service Hamburg, we are contractual partners of the health and long-term care insurance companies as well as the Senate Administration of the Hanseatic City of Hamburg (Social Welfare Office). The contracts entitle us to provide and invoice services in accordance with SGB V (services provided by the statutory health insurance funds), SGB XI (services provided by the statutory long-term care insurance funds) and SGB XII (social assistance). According to your care level, all our services are covered by the health or long-term care insurance. We are happy to help
We will help you clarify your claims and fill out forms. We are also happy to support you in dealing with the authorities or in discussions with the funding agencies (care and health insurance companies as well as social welfare agencies).
Home care service - Care at home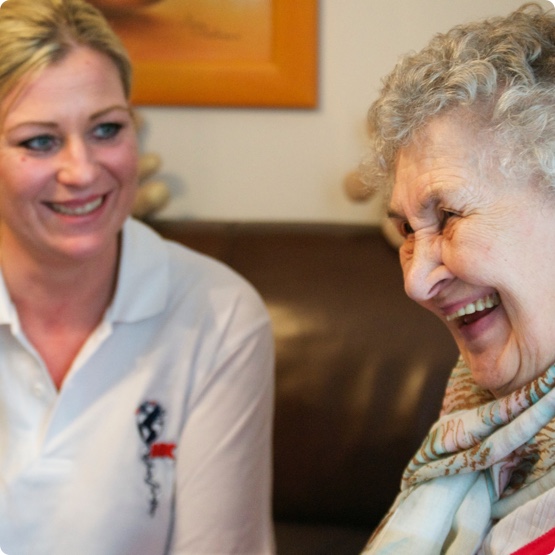 Health insurance benefits according to a doctor's prescription
The care service includes those services that have been ordered by your general practitioner or specialist. We direct the care towards the goal of the respective treatment in order to achieve the best possible result together with you. You can rely on our many years of experience and competence! Our procedures to support your therapy include, among others:
Bandages of all kinds
Professional wound management
Injections (e.g. insulin) and blood glucose control
Catheter care and change
Straightening and administering medicines
Putting on and taking off compression stockings
... and much more according to medical prescription.
"Home care service with a sense of needs"
Benefits from the long-term care insurance fund
We care for you gently and warmly according to your individual wishes either at your home, in a familiar environment or in assisted living. Our basic care includes, among other things:
Body care
Bathing/ Showers
Storage/ Beds
Help with the
Food intake
Preparation of breakfast & dinner
Hot food in cooperation
Assistance in the area of mobility
Domestic care
Artificial feeding
And much more!
"Care at home with heart and mind"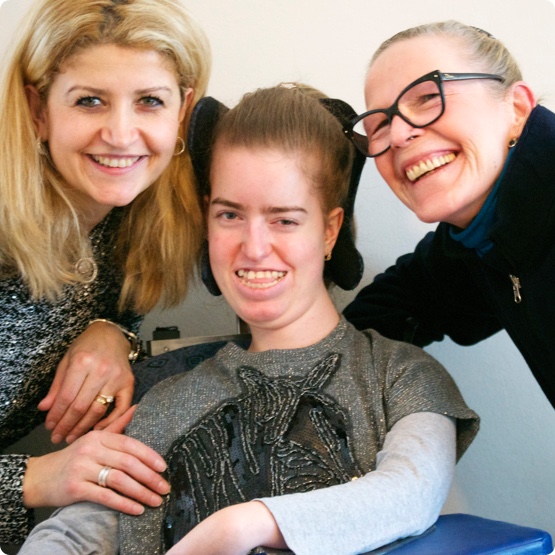 In addition to our care services, we offer domestic support within the scope of the care insurance benefits. Furthermore, you can also receive further individual services from us, in addition to the care insurance benefits, within the framework of a private contract.
Ambulanter Pflegedienst Hamburg Wilhelmsburg - We offer the following services:
Care at home
Cleaning the flat
Price and nutrition conscious shopping
Preparation of breakfast and dinner
Cleaning and care of the laundry
Doing general housework and much more
People in need of help and care are often unable to manage their household independently due to their physical or mental limitations. Our domestic helpers ensure the household care of the person concerned. People in need of help and care can apply to their health and long-term care insurance fund to have the costs covered. The amount of the care benefits granted depends on the needs of the person in need of care. If you have a care degree, we can help you with your care and discharge benefit 45b.
Whether outpatient care Veddel, outpatient care Wilhelmsburg or outpatient care Veddel - as a care service Wilhelmsburg, our catchment area naturally extends to the neighbouring districts of Harburg and Veddel. Feel free to call us or drop by if you or a family member need support. We will be happy to advise you. Whether you come from Harburg, Veddel, Kirchdorf, Georgswerder, Neuland or simply from Wilhelmsburg - you are very welcome here!